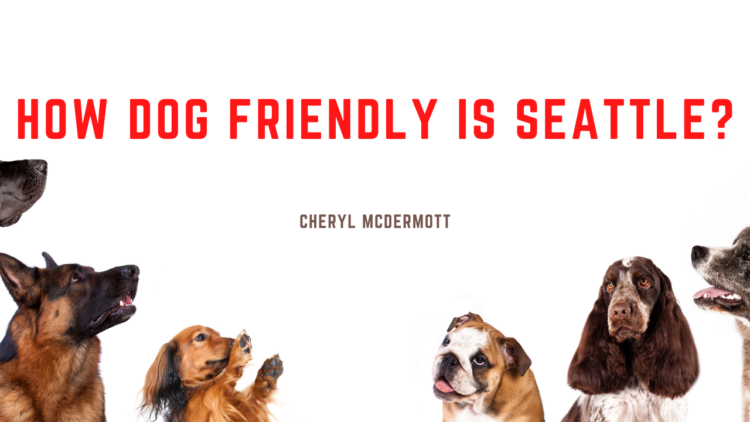 The question that all of us dog lovers have when we are in the midst of an upcoming move, will my furry family members be accepted. The good news is that Seattle is the most dog friendly city I have ever lived. Put your fears aside and know that your dogs are welcome here.
Dog-friendly activities:
In addition to parks and dog-friendly businesses, Seattle has a number of other activities that are suitable for dogs. For example, you can take your dog on a hike in one of the many nearby forests, or go on a boat ride in the Puget Sound. There are also several dog-friendly events and festivals held in the city throughout the year. In fact, all outside events and festivals are dog friendly. Outside dining is also always a sure thing.
Dog-friendly accommodations:
If you plan to travel with your dog, you'll be happy to know that there are several dog-friendly hotels and vacation rentals in Seattle. Many of these accommodations offer amenities like dog beds, water and food bowls, and dog-walking services. If you are staying at a private residence like an Airbnb or VRBO it is likely to find a dog park at the condo or very near. The only exception was when we stayed on a house boat. Although the pups were allowed it was not as convenient getting them to a park or appropriate place to do "their business".
Dog-friendly resources:
Seattle has a number of resources available for dog owners, including veterinarians, dog groomers, and dog daycares. It is also very common to hire dog walkers. While you are strolling the streets of Seattle you are very likely to see a dog handler with 4 or 5 dogs. Dog parks are also very common and can be found in every downtown neighborhood. From my experience with my two pups, the parks are always friendly and the dogs well behaved! There are also several local dog-related groups and organizations that you can join to connect with other dog owners in the area.
Overall, Seattle is a great place for dogs and their owners, with plenty of activities and resources available to keep both happy and healthy.
Click here to receive your free buyers guide!
Podcast: Play in new window | Download