We see it all of the time. Multiple offers come in and only one will actually have the opportunity to own the house. We see this when we are representing the sellers and experience it when we represent buyers. I cannot speak for every market, however in our markets (Mason, King, Kitsap, Thurston, Pierce, Snohomish Counties) this is the never ending story.
With this experience, you would expect that buyers would be hiring real estate professionals to give advise based on this knowledge. Many buyers will still come to us and ask that we present offers that are less than exciting and way less than our recommendation. Why? Why write an offer in the first place? You obviously aren't in the market to compete and win? I don't mean to come across so rude but we (most real estate professionals) want you to buy the house that you really, really want. Believe it or not, we have tools that help us to help you.
Below is an example of just one piece of information that we have available to us.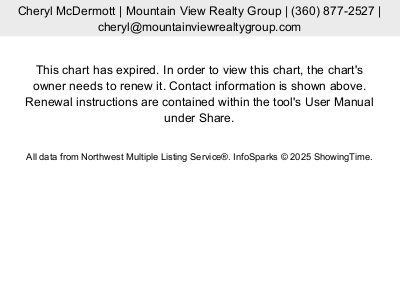 These stats go over the median sold price in comparison to the actual list price in key areas in Western Washington. List price refers to the price that the seller has made public that they are willing to accept. Based on this information, it would be safe to say that in at least these three Western Washington cities/towns, offering below list price will not get the outcome you may be looking for.
Many buyers finally understand by the fifth or sixth rejected offer that they are going to need to be prepared to offer at or above list price depending on area and the actual property. This experience of offering and being rejected time and time again, is not only a negative experience but also very discouraging. Once this happens a couple times, people begin compromising and settling for homes that are less than what they first wanted. Please, please, please take away this one word of advise, hire a real estate professional that will help you be as competitive as you can and then TRUST them. We want you to buy the exact house that you want and we are here to help, Let us!
For more information or to hire a real estate professional who can help you win in this ever changing real estate market, give us a call at (360) 877-2527 or (206) 582-5022 (info@mountainviewrealtygroup.com).